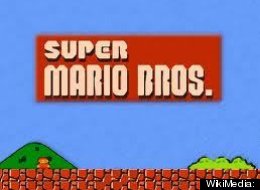 The next time you're concerned your kids are playing too many video games, calm yourself with this mantra: They're actually studying fine art.
That idea comes on good authority, via the Museum of Modern Art in New York.
On Thursday, MoMA curators announced plans to add video games to their collection — 14 to start with, ramping up to a total of 40 if the museum can secure all the games on its wish list.
The list includes venerable titles like "Pac-Man" (good luck evading ghosts at the MoMa, bud), "Tetris," and "Myst," as well as more modern selections like "Portal," and "Canabalt." (Scroll down for a full list of the games.)
So, are video games art?
"They sure are," writes Paola Antonelli, a senior curator at the museum, in a release. "But they are also design, and a design approach is what we chose for this new foray into this universe."